About Our Business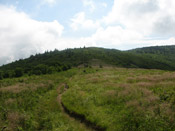 Southern Finance has been providing financial services to consumers in East Tennessee and Southwest Virginia since 1955. Southern Finance is a consumer finance company with four convenient locations to serve you. We've added technology that makes loan approvals faster and easier. We've opened new locations to make it easier for you to do business with us.
Southern Finance makes secured and unsecured loans to individuals with a wide variety of financial situations, from the most credit worthy to those with less than perfect credit. The collateral for secured loans is mostly residential real estate, land, mobile homes, automobiles, campers or RV's. Southern Finance also purchases retail installment sales contracts from various local retail merchants.
Southern Finance is independently owned and operated and we plan to continue that way. We are committed to providing honest and dependable service before, during, and after the loan is made. At each office, you'll deal with local, experienced, and qualified people who are eager to help you with your loan request. The branch manager along with their qualified team makes most loan decisions. Each local office is able to process your loan request. This home-town approach insures that the answers to your loan requests will be quick and convenient. This has earned our dedicated team the trust of generations of families just like yours.
At Southern Finance, we offer loans from $100 to $50,000 or more. We can help you with a small personal loan, starter loan, automobile loan, or a confidential loan. We make loans for bill consolidation, home improvements, medical expenses, vacation, back to school expenses, tuition, and more. Just ask us. We welcome the opportunity to listen and discuss in private your own personal loan needs. You can count on us to help you get the cash you want. Stop by or call any of our convenient offices and talk to us about your loan needs or use our convenient web site application.
Southern Finance has been lending money for over 50 years to help hard-working people realize their dreams. And for 50 years, Southern Finance has been giving back to your community by supporting local Public Libraries, The Ronald McDonald House, The Boy Scouts of America, local Head Start Programs, Boys & Girls Clubs, local YMCA's, United Way and other various organizations. We are committed to you and our community.